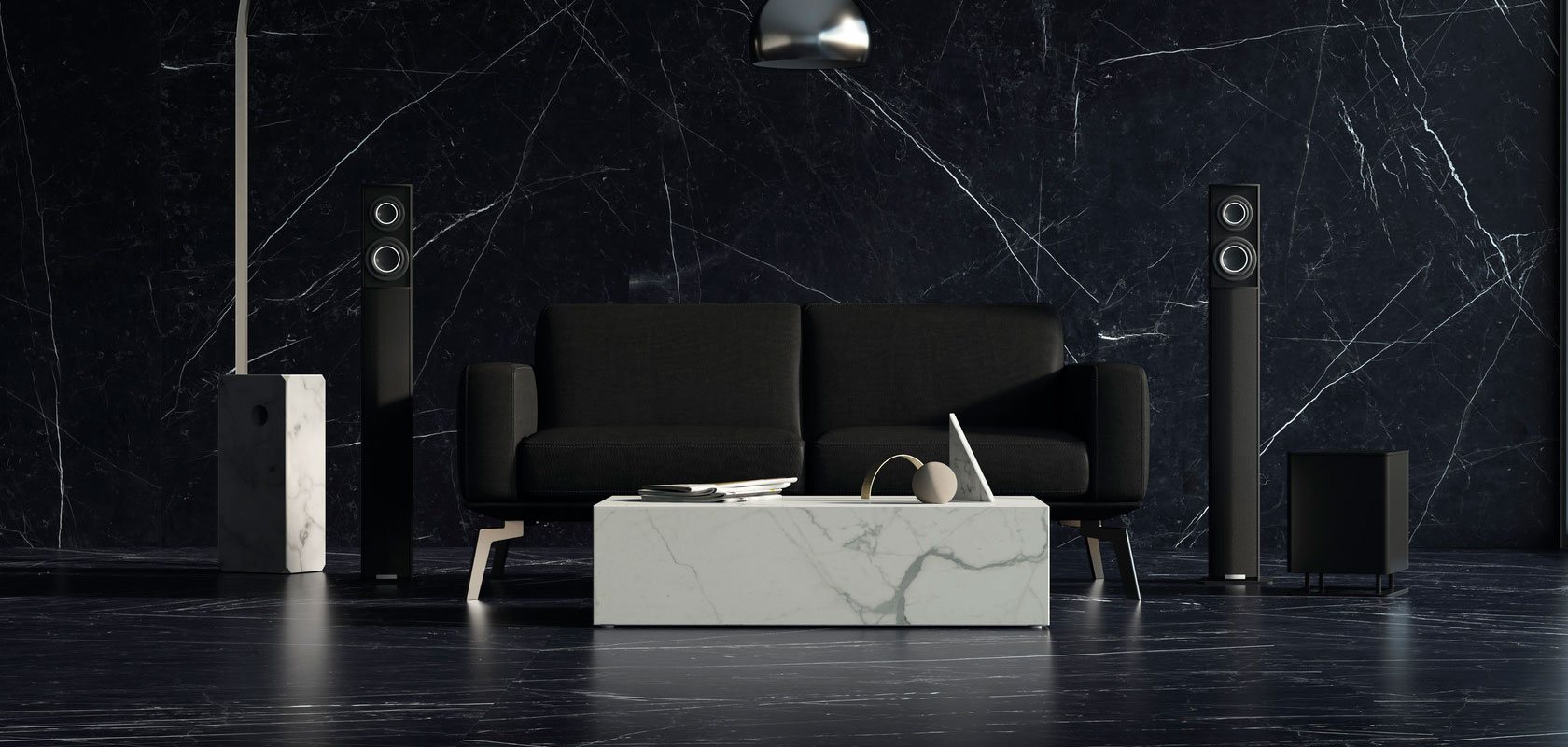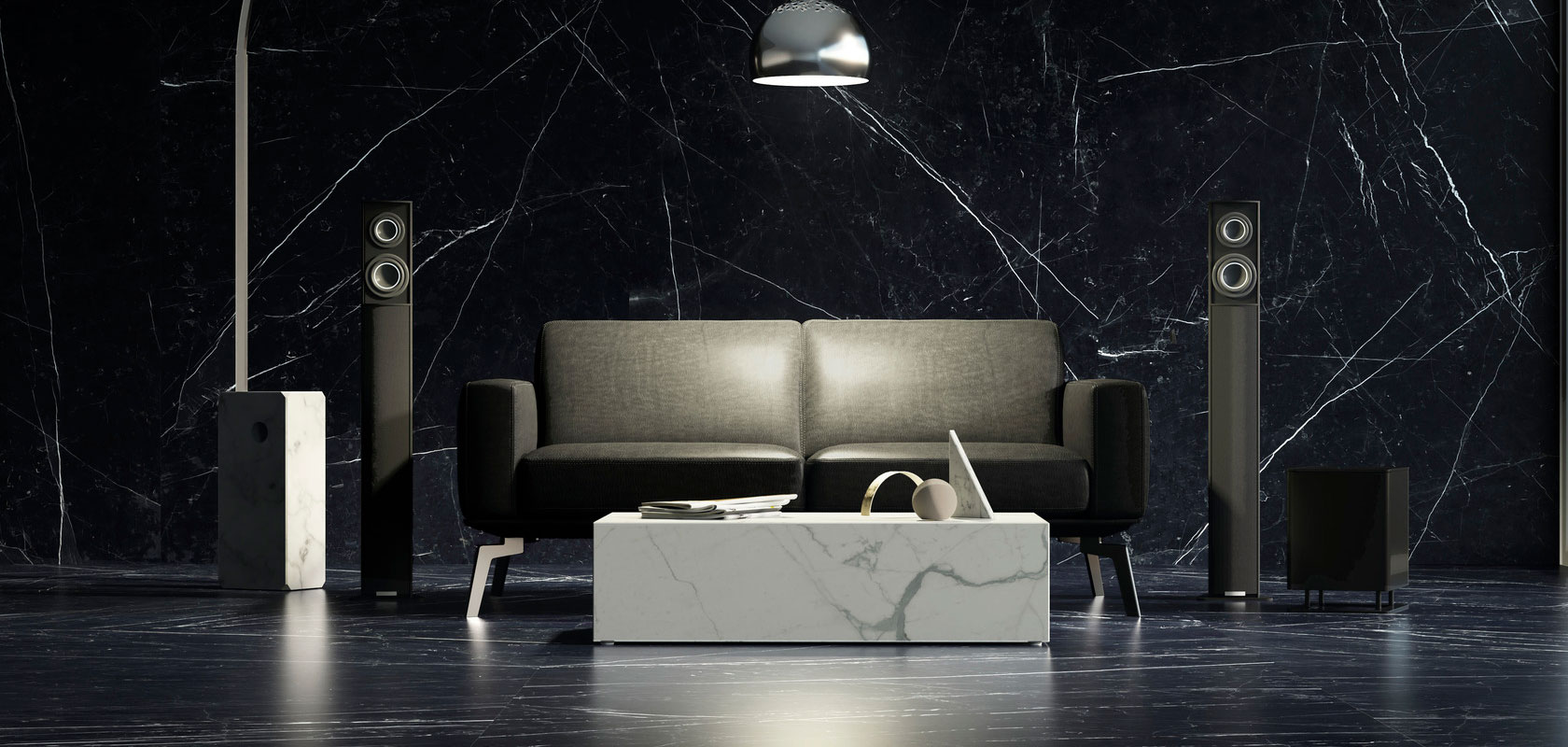 LIGHT UP THE EMOTIONS
Iris Ceramica Group presents Hypertouch, the innovative, concealed capacitive technology applied to ceramic surfaces that enhances design functions beyond imagination. By lightly touching the Hypertouch ceramic surface an integrated system of home-automation sensors are activated to switch on and off lighting and audio-video devices, control doors and windows and set the room temperature. Hypertouch enhances the design and continuity of surfaces, eliminating unsightly cover plates and external switches.
In this way ceramic surfaces can change the atmosphere and bring the environment to life. Hypertouch uses an exclusive technology designed and patented1 by Iris Ceramica Group, applicable to the ceramic slabs distributed by the various Brands of the Group. Hypertouch surfaces are characterized by design, creative freedom and simplicity of use, interpreting a new way of designing interior spaces in line with contemporary living needs. Hypertouch is also available with the Active Surfaces® properties: eco-active materials able to defeat antimicrobial agents (viruses, bacteria, fungi, mould), pollution and odour particles.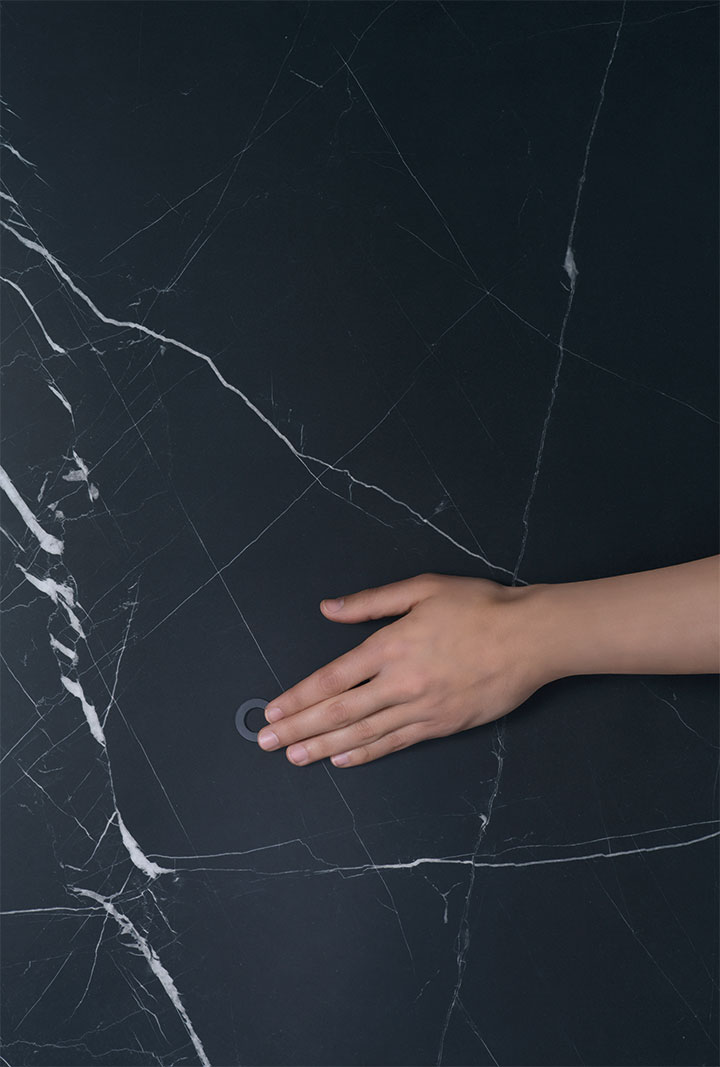 HYPERTOUCH IS INVISIBLE, SAFE AND EASY TO INSTALL.
Hypertouch exalts the design and continuity of the surfaces, eliminating unsightly cover plates and external switches. Designers can use all their creative skills to indicate the activation area, using sanding, screen-printing or other finishes. The area can also be easily marked using the controls supplied: minimal, transparent icons that are easy to apply and suited to all colours and finishes.
Each kit contains three transparent plexiglass icons to immediately indicate the capacitive area.
INSTALLATION
The Hypertouch device can be installed on walls or horizontal surfaces. It works with thicknesses of up to 12 mm and adapts to all the material finishes of Iris Ceramica Group. The system can be easily installed by a qualified electrician. The Hypertouch kit devices are programmed for management of two separate controls. Different configurations adaptable to any project are available on request. Hypertouch.
Hypertouch is a brand of Iris Ceramica Group, KNX associated and CE certified.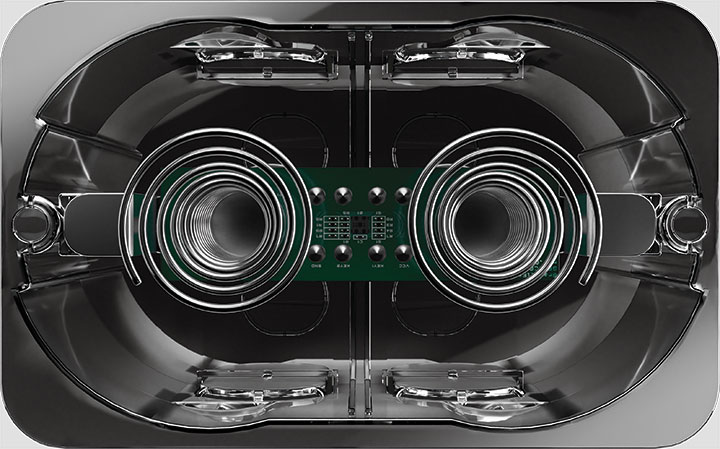 FUTURE SCENARIOS
Hypertouch surfaces are continuously evolving. Today they are designed to switch on and off electrical devices. In the near future they will be able to manage multiple control functions and home automation.