WHAT'S IT
Active is a photocatalytic product which exploits all the properties that characterise photocatalytic materials.
PROCESS
It is obtained by applying micrometric particles of titanium dioxide (TiO2), doped with particles of silver, at high temperatures.
ADVANTAGES
It can be used to create superior-quality porcelain slabs for floors and walls, with bactericidal, anti-pollution, self-cleaning and anti-odour properties.
DURABILITY
The effectiveness of Active lasts as long as the life of the slab itself.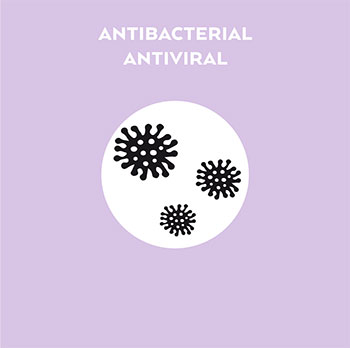 ANTIBACTERIAL AND ANTIVIRAL
Bacteria and viruses have a short life on an ACTIVE ceramic porcelain surface. Using (natural or artificial, even LED) light and the humidity naturally present in the air, ACTIVE surfaces eliminate 99.99% of bacteria that settle on them, from the most common to the antibiotic-resistant ones. It is also demonstrated that ACTIVE surfaces eliminate particularly contagious viruses: tests performed on the H1N1 and H3N2 influenza viruses, Enterovirus 71 and Poliomyielitis have confirmed an efficacy of over 99%.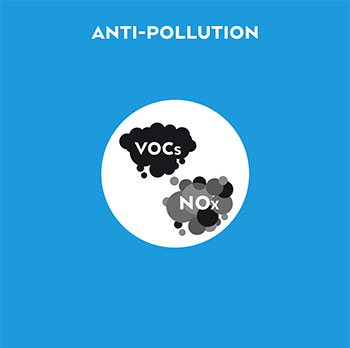 ANTI-POLLUTION
The air is cleaner wherever ACTIVE is installed: ACTIVE surfaces transform polluting molecules (e.g. nitrogen oxides or VOCs, volatile organic compounds) that may be present both inside and outside the building into harmless substances. Nitrogen oxides (NOx) represent the reference pollutant for outdoor air quality. They are also present in high concentrations even in closed places due to tobacco smoke and emissions from city traffic that can penetrate from doors, windows and ventilation systems.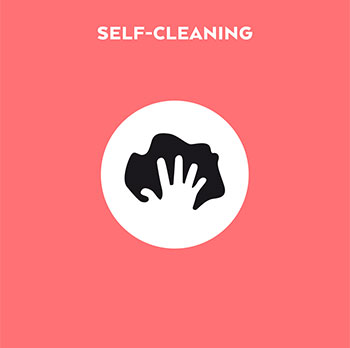 SELF-CLEANING
DIRT IS EASIER TO REMOVE FROM SURFACES WITHOUT USING DETERGENTS.

On an ACTIVE surface, dirt adheres less. Consequently, it is even easier to clean, without the need for expensive and aggressive detergents that are potentially harmful for people and the environment. ACTIVE surfaces can be used on the external façades of buildings, where the action of rainfall is sufficient to keep them clean, eliminating maintenance costs.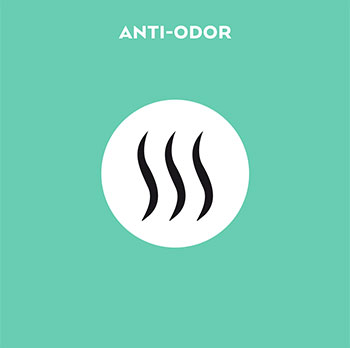 ANTI-ODOR
In an environment cladded with ACTIVE SURFACES® has no room for bad odours: thanks to their photocatalytic properties, ACTIVE surfaces eliminate the molecules that cause this unpleasant phenomenon. Thanks to the photocatalytic properties, the odorant molecules, which encountered the Active surfaces, are degraded and destroyed, eliminating the unpleasant odours.
ACTIVE SURFACES® porcelain stoneware
Comprising four types of textures, the ACTIVE SURFACES® porcelain tile range's effectiveness against bacteria, viruses and pollutants is combined with well-known health and durability properties. Surfaces featuring exquisite workmanship, inspired by the most eclectic materials such as marble, stone and concrete, are available in large formats or more compact sizes to meet all requirements.
ACTIVE WALL SURFACES
ACTIVE SURFACES® also offers a rich range of ceramic decor solutions, aimed specifically at exclusive interior wall tile projects. Designed to pair perfectly with porcelain tile surfaces from the ACTIVE range, in reality these tiles lend themselves to numerous combinations, including with all the other tiles in our brands' catalogs. This is due to the prudent choice of versatile shades for both tone-on-tone combinations and on-trend contrasts.
ACTIVE SURFACES® : designer surfaces for people's well-being and safety.
The ACTIVE SURFACES® range brings together designs which combine superb technical performance with aesthetic style. Suitable for both large-scale projects - indoors and outdoors - as well as for the contract and interior design sectors, ACTIVE surfaces are perfect for various types of projects: cladding external bonded or ventilated facades, interior wall and floor tiling, and even to create home furnishings such as kitchen counters and islands, washbasins and bathroom furnishings, tables and countertops, sliding doors, movable partitions, cabinets and seating.